<--- In case you missed yesterday's post, I'm giving away a last-minute free race entry for the Teach First 10k. Don't miss it!
We hear about a lot of fitness crazes coming over here from the good ole' (young?!) US of A and elsewhere in the world.
Some take off, like Zumba and CrossFit, some never even appear on my radar. But then again, that might just be me.
Recently there's been a lotta talk about Tabata. Now I was thinking, Tabata? Who the eff is Tabata? Turns out Tabata is an actual person.
In brief, Izumi Tabata is a professor in Japan who's tested two different groups of athletes and worked out that the group doing high-intensity interval training (also known as HIIT), made greater improvements to their aerobic and anaerobic fitness than those athletes performing only moderately intense workouts.
Now, I don't need much convincing on this. I know for a fact that, at least for me, interval training is the way to go. It's the only form of exercise that's ever really worked for me. It's taken me a while to work that out, but between my beloved Jillian Michaels and her 30 Day Shred, and my even more beloved CrossFit, I've found something that really, and I mean REALLY works for me.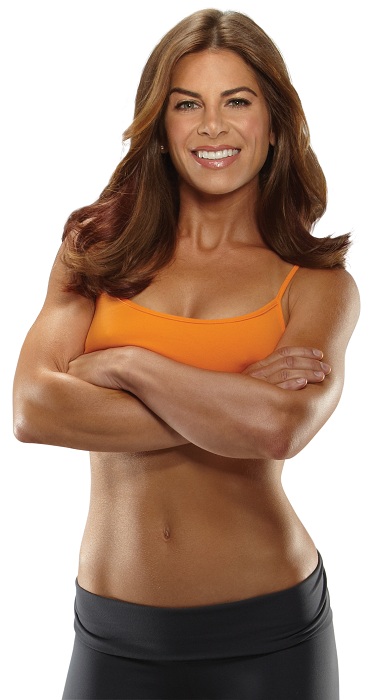 (source) Oh Jillian... it's been too long!
So now this professor dude comes along and basically tells us something that we (ok, I) already know, re-packages it and calls it after himself. Good on him. I'd love it if one day there was a JenJ Workout. Like,
'What's up?'
'Not much.'
'What you up to?'
'Oh you know, just gonna get my JenJ on, then watch some TV, the usual...'
I mean how cool (and slightly dirty-sounding) would that be???
Right, tangent over.
The actual Tabata workout is only four minutes long. That's right. FOUR MINUTES! My little niece could rock a Tabata workout at that rate. What you do is perform an exercise for 20 seconds, then rest for 10. Repeat until the four minutes are up. Simples.
I've actually done a Tabata workout at CrossFit before. We did two 1/2 Tabatas, i.e. two minutes on one exercise (we did V-rocks), two minutes on another (V-holds). There was a lot of moaning and groaning going on that day. And it did feel quite intense (20 seconds can feel like an eternity. Trust me. Or better yet, go try it).
Here are some details as per the very official Tabata website:
the class
• 20 minute class
• 10 minute warm up & tabata™ moves instruction
• 4 minute tabata™
• 6 minute cool down
the benefits
• clinically proven to get results
• transforms your body & fitness levels
• gets you fitter faster than an hour of steady state exercises
• burn more calories
• burn for longer – keep on burning calories up to 12 hours AFTER exercising
• beats the boredom – 20 minute class versus one hour on the treadmill
the benefits to operators & PTs
• the only workout system backed by a scientist – credibility guaranteed
• it's a class that is taught not demo'd – reduces instructor burnout
• shorter classes = more studio time
• ideal for group personal training: more profitable for clubs & PTs
Anyhoo, I've been offered a free Tabata session and as the gym is literally around the corner from my house (and as you know, I'm a total sucker for freebies AND interval training), I shall be dragging my sorry ole' tush out of bed first thing Saturday morning and will make my way to my first Tabata class.
After all, a 20-minute class, how bad can it be (famous last words...).
Have you tried Tabata?
What am I letting myself in for....?